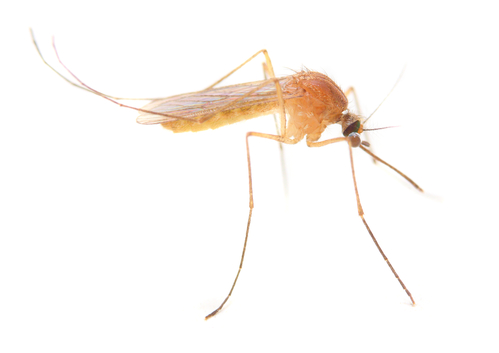 Because of the health concerns from the West Nile virus, mosquito populations are always a real concern. Still, here are five ways to cope, reclaim your yard and enjoy your patio:
1. Clear all standing water. Investigate your patio and yard for any buckets, trash-can lids, pots, containers or clutter piles that might be trapping and holding stagnant water. Mosquitoes need stagnant water for their eggs to hatch. Mosquitoes need as little as a bottle cap full of water to lay their eggs. If you have potted plants, make sure the water is replaced, not standing there for several days. If you have pets, replace the water in those dishes as well.
2. Maintain pools and ponds. Make sure your pool and/or pond is well maintained and chlorinated and not turning green, which can become a mosquito-breeding ground. Make sure the water is circulating and the pump is working properly. If you've noticed a neighbor's pool is turning green, let them know you're concerned or call the county's West Nile Virus hotline: 602-506-0700. The county sets hundreds of traps weekly to keep mosquito populations down, investigates the sources of mosquitoes and test them for West Nile. If the virus is detected, the county will spray a 1-mile radius where the virus was found. You can find more information, report a complaint and see fogging schedules at www.maricopa.gov/wnv.
3. Wear bug repellent. We do recommend when people are outside for extended periods of time they wear an insect repellent that is safe for your skin like cedar oil or oil of lemon eucalyptus. Clothing can also protect against West Nile by covering yourself as much as possible and wear light-colored clothing, it tends to repel mosquitoes. Cedar-Cide makes Natural Bug Repellents. Look online.
4. Make a mosquito trap. Make an Eco-friendly mosquito trap with sugar water and a plastic bottle: Start by cutting a 2-liter plastic bottle in half. Mix ¼ cup of brown sugar with a cup of hot water. Pour the mixture in the bottom half of the bottle and add a gram of yeast. Place the funnel part, upside down, into the bottle. Leave it open (no cap), and place it outside away from gathering or seating areas to draw the mosquitoes away from the people. An outdoor fan also is another way to help keep mosquitoes away. Most mosquitoes cannot fly through the small breeze put out by a fan.
We use a variety of environmentally responsible products to control pest activity. The ECO line of products we use are all EPA approved and are made from clove oil, guava fruit, rosemary and other organic products and naturally occurring materials. They are very effective against pests when injected into the cracks and crevices at the source of where pests live and breed, yet it is inaccessible to people and pets.

Lady Bug Locations: Lady Bug Eco-Friendly Pest Control provides service Valley Wide including Mesa, Tempe, Scottsdale, Paradise Valley, Phoenix, Cave Creek, Care Free, Fountain Hills, Gilbert, Chandler, Queen Creek, San Tan, Sun City, Peoria, Buckeye, Avondale, Good Year, Glendale, Surprise, Apache Junction, Gold Canyon, Anthem, Ahwatukee, and El Mirage.
5 Ways to Cope with Mosquitos in Mesa, AZ 85203
Contact Lady Bug Pest Control Specialists for a Free Home Inspection for Termites, Eco-Friendly Pest Control, Home Seal Service, Bed Bug Eco-Heat, and Rodent Control. We perform Complete Home Inspections. Lady Bug also will do a free inspection if you already are under contract with another company and take over your existing termite warranty policy. Please feel free to contact Lady Bug Pest Control Specialists to answer any of your pest control questions or for a FREE Inspection at 480-833-1111.





Free Home Inspections