Cock Roaches In The Home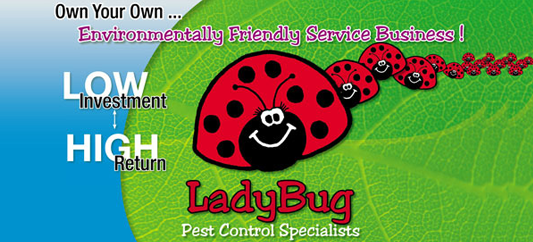 I don't know anyone who would want to take the blame for a roach infestation in the home. To admit that your house or apartment has roaches is like painting a scarlet "R" on your chest for everyone to see.
But dealing with a roach infestation isn't something you ignore…….so it may be time for you to fess up. You may live in the cleanest home, but roaches can get into any environment. In most situations, without even knowing, we bring them into our home. How? They can burrow into paper grocery bags, jump into a briefcase at work, roach eggs on the bottom of your shoe…..the list goes on. These critters are nocturnal. Realizing you have them in the home may go unnoticed until there are lots of extra six-legged friends scurrying around.
Before leaping to the decision of spraying pesticides on every open surface in the house, you need to come up with a strategy. It may sound crazy to have to plot an attack on these insects, but if you plan ahead, you will find much better success in ridding your home of these creatures. AZ Pest Control Company Near Me Mesa
So to strategize, you need to know what three things that roaches need to live: warm, shelter, and food/water. If you take away those elements, they will be evicted. One single pesticide wont always do the job.
Once the food and water source has been taken away, it is now time to kick them out of their nests. Sticky traps are a great way to know where these guys are living. Find the cracks, crannies, or any place that you have seen a roach try to escape to. Once you have found them, fill the gaps with flexible caulk. AZ Pest Control Company Near Me Mesa
Contact Lady Bug Pest Control Specialists. We offer Free Home Inspection for Termites, Eco-Friendly Pest Control, Home Seal Service, Bed Bug Eco-Heat, and Rodent Control. We perform Complete Home Inspections. Lady Bug also will do a free termite inspection if you already are under contract with another company and take over your existing termite warranty policy. Please feel free to contact Lady Bug Pest Control Specialists to answer any of your pest control questions or for a FREE Inspection. 480-833-1111.

Free consultation