5 Tips for Spring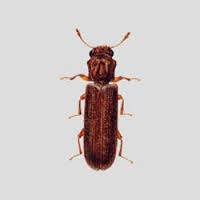 Remove Standing Water/Fix Leaks
Bugs love water so any water source close to the house will attract those nasty pests. If the roof is leaking or there are other exterior leaks around the house, they should be addressed as soon as possible. When water stands in lawn furniture, plant pots, or toys, it becomes a breeding ground for mosquitos and other harmful micro-organisms. If water is sitting on wood, carpenter ants, termites, and even rodents can tunnel through moist wood very easily. Keep the gutters cleaned and make sure the home is draining properly.
Keep Food Put Away
If you have a garden, this rule applies as well! Keeping food sources near the exterior of the home will attract insects. Trash, bird seeds, pet food, and even gardens will attract the bugs. Keep bird feeders at least 100 feet from the home. Pet food needs to be kept indoors and also secured in an air tight container. For the garden, keep netting or fencing around it to keep out large pests.
Clean Up
Spring = cleaning time! So get started on the yard debris like leaves and branches. These attract insects like ticks and other biting/stinging pests. Don't forget to also clean under decks, porches, basements, and even behind the shutters. Dark, quiet spaces, if left alone will become a breeding ground for pests!
Seal the house up AZ Pest Control Mesa
Cracks, gaps, or any other area that is exposed needs to be taken care of. Caulk interior cracks and crevices, but also focus on the exterior openings. Make sure you are using window screens and that they are in good shape and doing their job. Keeps doors closed, even if the weather has turned nice.
Treat the Perimeter of the Home
Spray insecticides for a good-line of defense! It can stop ants, bugs, beetles, bed bugs, and other invasive pests. AZ Pest Control Mesa
Contact Lady Bug Pest Control Specialists. We offer Free Home Inspection for Termites, Eco-Friendly Pest Control, Home Seal Service, Bed Bug Eco-Heat, and Rodent Control. We perform Complete Home Inspections. Lady Bug also will do a free termite inspection if you already are under contract with another company and take over your existing termite warranty policy. Please feel free to contact Lady Bug Pest Control Specialists to answer any of your pest control questions or for a FREE Inspection. 480-833-1111.

Free consultation