Why Do Ants Have Wings?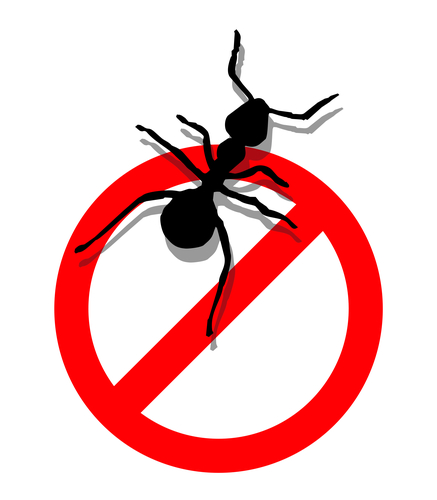 Not to long ago, I noticed an ant pile in my backyard---and when I looked a bit close, it looked like flies! But to my amazement, it was ants…..with wings! Hundreds of ants…….all with wings! Do you know why they sometimes have wings? If not, you are about to find out!
Surprisingly, seeing ants with wings is pretty common, especially during certain times of the year. Did you know that at least some members of almost every ant species can develop wings and fly? Winged ants….which are also known as swarming ants, are looking to breed and reproduce. When it comes to the flying ants, they could be male, also called the drone, or female---the queen. Both of these are reproductive ants that are looking for a mate with who they want to breed with and create the next generation of ants. This is needed for their colony to survive.
When you see a swarm of flying ants, it can be a swarm of thousands. They fly from their colonies during early or mid spring---taking flight for their mating. The colony has to send out quite a large number because just a small percentage will actually make it through the process of mating to start a new generation of ants. Most will be eaten by predators, like birds and dragonflies. The others will die from lack of water or food. Swarming is triggered by the outside temperature and other weather, like recent rainfall. Ant Pest Control Cave Creek, AZ
Most ant species do practice swarming—and usually it takes place in the spring and fall. With that said, there are even species of ants that mate in the summertime or other times during the year.
If the ant species does not swarm, then they will not have any winged members. So in order for their population to increase, budding must happen.
The ants that you see working, the trail on the sidewalk or in your kitchen getting into the dog food, will never develop wings. If you happen to see an ant in your home with wings, then bet on it looking to create a new colony. Ant Pest Control Cave Creek, AZ
Contact Lady Bug Pest Control Specialists. We offer Free Home Inspection for Termites, Eco-Friendly Pest Control, Home Seal Service, Bed Bug Eco-Heat, and Rodent Control. We perform Complete Home Inspections. Lady Bug also will do a free termite inspection if you already are under contract with another company and take over your existing termite warranty policy. Please feel free to contact Lady Bug Pest Control Specialists to answer any of your pest control questions or for a FREE Inspection. 480-833-1111.

Free consultation