Ant Pest Control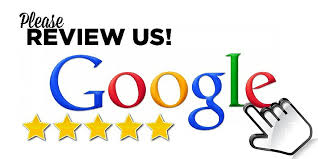 Ants are very socialized and very organized! These six-legged insects form colonies and are found on every single continent and part of the world except for the cold Antarctica! You will find these pests at businesses, farms and homes all across the globe. Having the right type of ant control services is critical if you want a long-term solution.
Ants have been in existence for millions of years and are very adaptable, hardy and hard to kill. They work as a team, which makes them perfect for all the work they do! An ant colony can have anywhere from a few hundred ants to millions upon millions! Every ant within the colony has a specific job: queen, soldier, worker. The common thing? They all will unite and defend the colony by creating a swarm over attackers.
Ants are physically strong and can carry objects much larger than their own size. Some ants can survive even if a part of their body is damaged. Ants have also been known to last for weeks without food or water. Arizona Phoenix Pest Control Near Me
Here is a fun ant fact! A colony of argentine ants was found to be related to colonies located in Japan, the United States and also in Europe. This creates a global mega-colony! In the United States, the colony was in California and was over 500 miles long.
Ants are industrious and also breed fast. If a few ants are found in the kitchen, it can quickly become an infestation! Because of their size, they can get into almost anything from closets, pantries, bathrooms, drawers…..you name it! Arizona Phoenix Pest Control Near Me
Contact Lady Bug Pest Control Specialists. We offer Free Home Inspection for Termites, Eco-Friendly Pest Control, Home Seal Service, Bed Bug Eco-Heat, and Rodent Control. We perform Complete Home Inspections. Lady Bug also will do a free termite inspection if you already are under contract with another company and take over your existing termite warranty policy. Please feel free to contact Lady Bug Pest Control Specialists to answer any of your pest control questions or for a FREE Inspection. 480-833-1111.

free consultation