Do You Have A Bat Problem?
Any pest has a role to play that is important to a local ecosystem, and bats are no exception. Did you know that bats can eat up to 1000 insects every hour? And one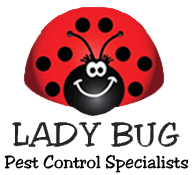 of their favorite insects is a mosquito! I am from Louisiana…..maybe I should buy a bat!!!!! That is like free pest control!
But, when a bat enters your home, they do come with their own problems. The biggest problem being bat pee and guano. That small can make your whole house stink. Bat guano can contain dangerous microorganisms and it must be collected, disinfected, and disposed of. Fecal matter can even fall into hidden spaces in the attic. This clean up will require special protective gear that needs to be worn. Bats In My Attic Mesa AZ
Any pest control is best treated during the early stages. Much easier that way. Bats can become attached to a space quite easily……so once they choose your attic to roost, getting them out wont be very easy! August and September are the most common time for bats to enter your home. They give birth to babies towards the end of June, and once August hits, the babies start going out at night all on their own. These bats can get lost quite easily, and then end up in your home. Once they think your attic is "hospitable", they may stay and tell other bats!
So what NOT to do? The months may change depending on where you live, but you should never do a bat exclusion from May-August. Bat babies that haven't learned to fly can still be in your attic, and you can trap them in. This leads to a very slow, painful death…….then they will rot in your attic. You think guano smells bad? Guano will not compare to a rotting bat carcass. Bats In My Attic Mesa AZ
Contact Lady Bug Pest Control Specialists. We offer Free Home Inspection for Termites, Eco-Friendly Pest Control, Home Seal Service, Bed Bug Eco-Heat, and Rodent Control. We perform Complete Home Inspections. Lady Bug also will do a free termite inspection if you already are under contract with another company and take over your existing termite warranty policy. Please feel free to contact Lady Bug Pest Control Specialists to answer any of your pest control questions or for a FREE Inspection. 480-833-1111.

Free consultation