Bed Bugs…….are they Dangerous?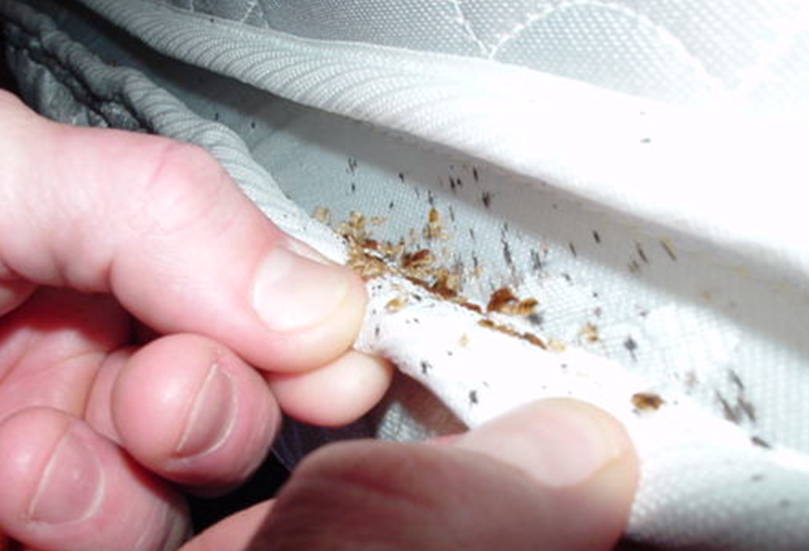 Bed bugs are definitely a nuisance, but they aren't usually dangerous. Bed bugs have been with us since pretty much the beginning of our existence. They are a human parasite, and our survival is critical to theirs. Bed bugs do not transmit diseases to humans—it's in their best interest not to—it's their food supply!
They are not known to transmit diseases through feeding, but they are still a health risk. The most common health issue is related to the itching that comes along with the bug bites. Most get red bumps or welts on the skin within a couple days of the bed bugs feeding. Sometimes a reaction can take a week or two—some people show no reaction at all. The bites look very similar to a mosquito bite, but will stay much longer—often two weeks or more. The bites can itch incessantly, and scratching is inevitable. This is where the danger comes from.
Scratching excessively causes damage to the skin and can allow an introduction of organisms, leading to infection. Caring and controlling the urge to scratch can prevent a serious reaction. If there is any sign of infection, make sure to see a doctor to be evaluated. Bed Bug Bite Phoenix AZ
Bed bugs can cause disruption in your life; loss of sleep, bites becoming infected,
treatment costs and anything else that can take a toll on your life.

There are several things you can do to avoid a bed bug infestation in your home. If you stay anywhere overnight that is outside your home, be careful to check your sleeping area and make sure your luggage doesn't get infested. Inspect anything that is coming into your home for the first time; furniture, appliances, new clothing, stuffed animals…..any could be infested with bed bugs! Bed Bug Bite Phoenix AZ
Contact Lady Bug Pest Control Specialists. We offer Free Home Inspection for Termites, Eco-Friendly Pest Control, Home Seal Service, Bed Bug Eco-Heat, and Rodent Control. We perform Complete Home Inspections. Lady Bug also will do a free termite inspection if you already are under contract with another company and take over your existing termite warranty policy. Please feel free to contact Lady Bug Pest Control Specialists to answer any of your pest control questions or for a FREE Inspection. 480-833-1111.

free consultation