Where Do Bed Bugs Come From?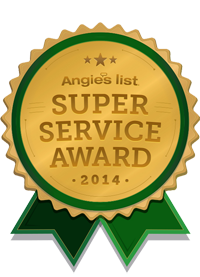 Bed Bugs can be found most exclusively with humans, and they are all over the world. Its often assumed that they come from hotels and motels, the list where they are found is much more extensive. Here are just a few placed they can come from:
Buses, plans, cruise ships, trains, and taxi cabs
Office complex
Public places like City hall or Court Houses
Schools: College, High School, Middle Schools and elementary schools
Daycares (in home and office)
Fire Stations/Police Stations
Nursing Home and Assisted Living
Federal Buildings
Libraries
Your friend's house, family members house
Your workplace
Bed bugs are hitchhikers. They can hitch a ride anywhere they want to, at any time. But there are places to look more closely for them.
If you spend the night in a hotel, motel, resort, etc….it doesn't matter how clean and well kept it is, be sure to inspect for bed bugs! While this isn't the only place you can pick up these bugs, it is at the top of the list. Bed Bug Exterminator Fountain Hills AZ
If you use public transportation often, keep your eye out. Don't look just for the bug, but also for the signs they leave.
If you have guests in your home, they can bring bed begs in with them without knowing. The bugs can come from their home, or they could have picked them up while traveling to your home. Wash all the bedding on a super high temperature once they have left.
If your kids visit a friend's house, they can bring these creatures home with them. Knowing what they look like and what the eggs look like, goes a long way in preventing an infestation. Examine any items you bring back into the home. Bed Bug Exterminator Fountain Hills AZ
Contact Lady Bug Pest Control Specialists. We offer Free Home Inspection for Termites, Eco-Friendly Pest Control, Home Seal Service, Bed Bug Eco-Heat, and Rodent Control. We perform Complete Home Inspections. Lady Bug also will do a free termite inspection if you already are under contract with another company and take over your existing termite warranty policy. Please feel free to contact Lady Bug Pest Control Specialists to answer any of your pest control questions or for a FREE Inspection. 480-833-1111.

free consultation