Keeping the Bed Bugs Away!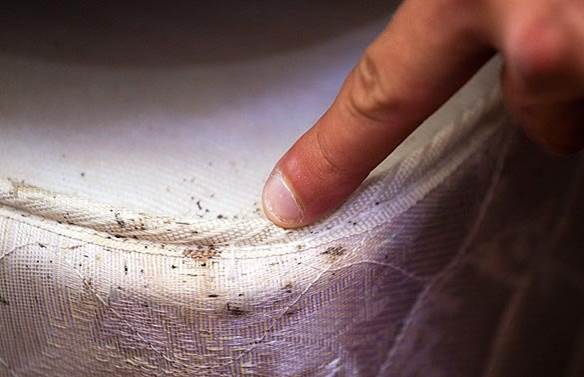 Check out our previous article "Don't let the Bed Bugs Bite" for the first couple of tips! Summer means traveling….and often times also means sleeping in a hotel. Bed Bugs LOVE hotels…..so here are a few more tips to help keep those pesky bugs away!
Keep luggage off the ground
IF you keep the suitcases on the floor or on the second bed in the room, this will being home unwanted guests. Bed Bugs can travel….and go from room to room. So even if your room doesn't have them, they could be in the room next to you! And they are always looking for a meal source. During your trip, keep the bags on the desktop, on top of the dresser, or on a luggage rack in the room. Keep yur clothes off the ground and off the furniture.
Wrap suitcases in plastic
For even more protection, keep your suitcases wrapped in plastic during the trip. Storage and luggage stores sell zip-up bags designed just for this purpose! Don't want to spend that kind of money? A garbage bag works just as well! Taking this precaution can help protect your belongings not only in your room but also while you are traveling there. Bed Bugs can hide in airports, airplanes, trains, and taxis. Bed Bug Problem Carefree AZ
Teach kids hotel protocol
Talk with your kids! Tell them what you are doing and why you are doing it! Teach them about insects….they love to learn about bees and mosquitoes…..but add bed bugs to that list! Keep your eye out for white powders! This could be a sign that a pesticide was used to help treat a previous problem. Insecticides are not food for anyone, especially young kids. Ask for a different room or switch hotels if you feel like you are being exposed! Bed Bug Problem Carefree AZ
Contact Lady Bug Pest Control Specialists. We offer Free Home Inspection for Termites, Eco-Friendly Pest Control, Home Seal Service, Bed Bug Eco-Heat, and Rodent Control. We perform Complete Home Inspections. Lady Bug also will do a free termite inspection if you already are under contract with another company and take over your existing termite warranty policy. Please feel free to contact Lady Bug Pest Control Specialists to answer any of your pest control questions or for a FREE Inspection. 480-833-1111.

Free consultation