5 Tips to Enjoy a Pest-Free Backyard BBQ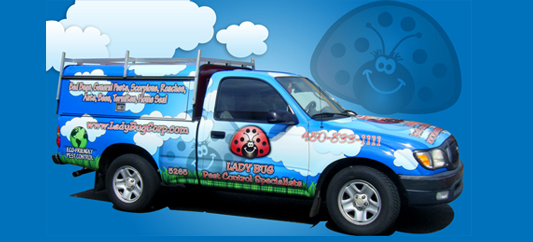 Summer will bring some long sunny days and people will be gathering outdoors for summertime fun! But nothing can ruin a backyard barbeque like pesky pests. Here are some great tips for you and your family to use to enjoy a Pest-Free gathering!
· Use Insect Repellent
Mosquitoes are highly active at dusk and dawn. If you are planning a BBQ before sunset, keep plenty of insect repellent that contains DEET or Picaridin available for you and all your guests. There are many different options, so purchase a variety!
·Stinging Insects
Yellow Jackets and other insects that sting are attracted to fragrances. Avoid using scented items. Also, use clear plastic cups for drinking! Aluminum cans and plastic bottles are a perfect hiding spot for a stinging insect.
·Patch It Up
Before any parties, check your screen doors and windows. Repair any holes that could let mosquitoes or stinging insects access to your home. Once guests have arrived, remind them to keep the doors shut to keep the pests out.
· Keep It Clean
Ants and flies love a good barbeque. Take steps to keep the food safe and sanitary. Use tightly sealed containers or coolers. Clean any trash up, spills and crumbs that happen on picnic tables. Best Pest Control Company in Mesa Arizona
· Drain Standing Water
Standing water is a breeding ground for mosquitoes. This includes bird baths, kiddie pools, or even garden ponds. When you remove and drain these it will help keep your yard free of these disease spreading pests! Best Pest Control Company in Mesa Arizona
Contact Lady Bug Pest Control Specialists. We offer Free Home Inspection for Termites, Eco-Friendly Pest Control, Home Seal Service, Bed Bug Eco-Heat, and Rodent Control. We perform Complete Home Inspections. Lady Bug also will do a free termite inspection if you already are under contract with another company and take over your existing termite warranty policy. Please feel free to contact Lady Bug Pest Control Specialists to answer any of your pest control questions or for a FREE Inspection. 480-833-1111.

free consultation