Pretty Little Birds
Often times when we hear the words "pest control" we think of people who exterminate bed bugs, scorpions, and spiders. We don't usually think of them removing our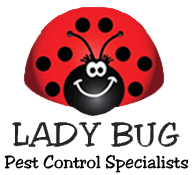 feathered friends. But those feathered friends can be quite the nuisance. Having a bird problem is quite common and gutters, chimneys, and porches are popular nesting grounds. They can even find their way inside attics, and sometimes even get trapped in your ventilation system. Woodpeckers adore tapping siding, and mud swallows love to build their homes within your eaves. Have a lake or pond around your home? Then geese can tend to congregate there rather quickly.
The Humane Way----Having a bird control expert come to your home is not the same as an exterminator. These type of professionals rarely will use lethal methods. Wildlife management and removal professionals can handle any bird problem relating to any species by using humane trapping. They will trap the bird, and then relocate it to a better environment. That isn't all they do though. Birds can leave behind a gross, dangerous mess. So the pros will thoroughly clean and sanitize any contaminated area and also can install equipment that prevents the birds from coming back. Bird Removal Mesa AZ
Birds are annoying when it come to their chirping and pecking, but they also can leave behind some serious safety issues. Woodpeckers and other birds can peck at your home, penetrating the siding. Not only are the holes ugly, but the holes create structural damage and the chances of water entering the home increase.
If you see bird droppings, they need to be immediately cleaned up. Bird dropping are very acidic. So if left on the exterior of the home, they can stain and spoil the area.
Birds also carry and harbor insects that can cause more damage to your home. Their feces also contain diseases and parasites that can spread throughout your house.
Protect your family and call a bird control specialist that can remove and disinfect any health hazard. Bird Removal Mesa AZ
Contact Lady Bug Pest Control Specialists. We offer Free Home Inspection for Termites, Eco-Friendly Pest Control, Home Seal Service, Bed Bug Eco-Heat, and Rodent Control. We perform Complete Home Inspections. Lady Bug also will do a free termite inspection if you already are under contract with another company and take over your existing termite warranty policy. Please feel free to contact Lady Bug Pest Control Specialists to answer any of your pest control questions or for a FREE Inspection. 480-833-1111.

Free consultation