Earth Friendly Rodent Control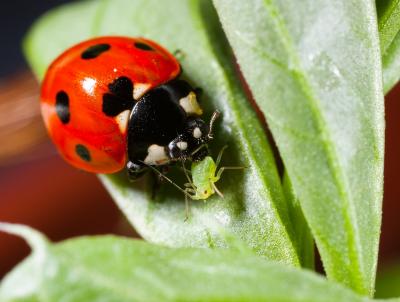 Here are some tips to help you keep the rodents away!
If you have fruit trees, keep the fallen fruit picked up.
Building a new house or reinsulating your current home, consider using recycled cellulose fiber. It's a very effective "green" insulating material and the chemicals that it is treated with will discourage rodents from nesting.
Rats and mice love seeds. If you have a bird feeder, keep it far away from the house and in the open.
When recycling, make sure the cans and soda bottled are stored in a sealed container bin.
Mice love soap (weird right!). Store the soap you keep outside, in a container. They also love leather and cloth if there isn't other food sources available. Carefree AZ Best Pest Control Company
If your dogs and cats "graze" food, don't leave their pet food out for long periods of time (especially overnight).
Try other trapping and repelling methods, asking your local pest control company might help!
If snap traps are used, peanut butter is a great bait. Putting the trap inside a paper bag is also a useful idea. This keeps you from having to handle the animal once it has been trapped. Make sure you do not place the trap where you know other small animals hang out.
Its best to not reuse a snap trap. The scent of a dead mouse or rat will repel other rodents. It can be expensive and wasteful if you have to keep buying a trap every time. If you choose to do so, but the ones made of wood, not plastic. Carefree AZ Best Pest Control Company
Contact Lady Bug Pest Control Specialists. We offer Free Home Inspection for Termites, Eco-Friendly Pest Control, Home Seal Service, Bed Bug Eco-Heat, and Rodent Control. We perform Complete Home Inspections. Lady Bug also will do a free termite inspection if you already are under contract with another company and take over your existing termite warranty policy. Please feel free to contact Lady Bug Pest Control Specialists to answer any of your pest control questions or for a FREE Inspection. 480-833-1111.

free consultation