Pest Control Tips for the Home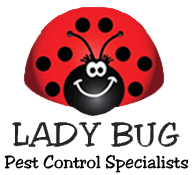 Summer is fast approaching! With summer time comes flies, mosquitos, spiders…….you name it! Summer should be lovely for you, but these pesky pests can just get in the way! Here are some tips to help you out!
House Flies
Time to rely on the "old" way…….fly swatter and sticky strips! If you can, avoid chemical sprays. If they are a must, make sure to follow the directions carefully.
Mosquitos
These suckers breed so fast in standing water. Get rid of all standing water or anything that can collect and hold rain water. If there are pools of water inside or outside the home, dry it out as soon as possible. If you have uneven patches in the round, fill them with well-draining top soil.
Moths Carefree Arizona Best Pest Control Company
If white moths are in the home, the chances of larvae living in the home are great. They eat fabric, creating "moth holes". You can use pheromone traps to catch the flying moths, and larvae can be killed on the fabric by using hot water and a hot dryer. Extreme cold will also kill the larvae. Store garments with cedar accessories or mothballs.
Spiders
Spiders are actually a great thing to have around……maybe not in your home, but outside. Black widows, brown recluse, and some other species are venomous……but the vast majority of spiders are beneficial. Spiders consume their weight in other insects every day. To control: vacuum webs and egg sacs. Shake the canister outdoors and then run water through any hose that is removable. If a spider is found indoors, capture it by using a glass jar and sliding a sheet of paper underneath. Carry it outside and then release it. Carefree Arizona Best Pest Control Company
Contact Lady Bug Pest Control Specialists. We offer Free Home Inspection for Termites, Eco-Friendly Pest Control, Home Seal Service, Bed Bug Eco-Heat, and Rodent Control. We perform Complete Home Inspections. Lady Bug also will do a free termite inspection if you already are under contract with another company and take over your existing termite warranty policy. Please feel free to contact Lady Bug Pest Control Specialists to answer any of your pest control questions or for a FREE Inspection. 480-833-1111.

Free consultation