A Greener Approach to Rodent Control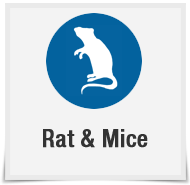 Chemical Rodenticides have their place and time, but prevention is a much better cure. Here are some earth friendly rodent control tips:
One of the "favorite" points of entry for rodents is brick homes, through the expansion joints between the bricks. There is a product available that you can use to seal the joints, however, crumbled up chicken wire works great! You can just shove it in the joints. It allows the bricks to still expand, but the wire will discourage rodents from wanting to enter.
Seal all gaps that lead into your home. Steel or copper wool are useful in those tricky places.
Compost bins are a huge rodent attraction. When possible, get your compost bin off the ground, drill small holes in the base so the moisture can drain away. Avoid putting food scraps into a compost bin, a worm farm is a much better option. Cave Creek AZ Best Pest Control Company
Keep your yard clear of piles of trash and check under logs and rocks often for signs of nesting. If you disturb these areas regularly it will discourage rodents from establishing themselves. Doing this also will help you get rid of pesky snails and slugs!
Mice do not need a lot of food to survive. Sweep your kitchen area often. This will deprive them of food and a reason to stick around.
If you have a rat prone area, use metal garbage cans instead of plastic. Rats will try to chew through the plastic bins. Cave Creek AZ Best Pest Control Company
Contact Lady Bug Pest Control Specialists. We offer Free Home Inspection for Termites, Eco-Friendly Pest Control, Home Seal Service, Bed Bug Eco-Heat, and Rodent Control. We perform Complete Home Inspections. Lady Bug also will do a free termite inspection if you already are under contract with another company and take over your existing termite warranty policy. Please feel free to contact Lady Bug Pest Control Specialists to answer any of your pest control questions or for a FREE Inspection. 480-833-1111.

free consultation