Earwigs, Indoor & Outdoor
There is a myth, I've heard it, and you probably have, too. Earwigs crawl in your ear when you are sleeping at night---causing a fever and insanity. Umm…..no. The fact is, earwigs do like to burrow! But their burrowing is done in gardens and basements, and yes, they are a big pest for homeowners.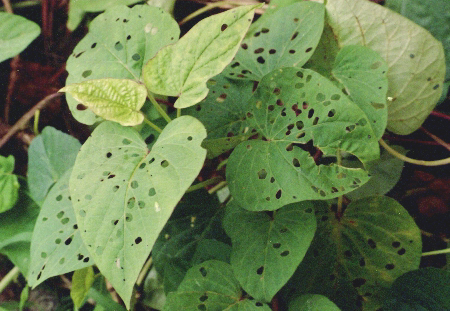 So what exactly is an Earwig? It is a burrowing insect, reddish-brown in color, and usually around a half inch long. They are nocturnal by nature, and usually only found during the summer months, however they are active throughout the year. They have sharp pincers at the ends of their abdomen, usually the pincers are harmless—but can be painful if you get the "business end".
Earwigs biggest problem for homeowners is what they do to plants. They are omnivores, and will eat almost anything, including other insects. When they discover your garden, they will leave pretty small, irregular circle holes on the plant leaf. But they can eat the entire leave as well. Pest control usually will begin around the flower beds and gardens first. Cheap Exterminators Gilbert AZ
As with any pest, it becomes an issue when they nest in or around your home. During the day, Earwigs will seek shelter under the sidewalks, stones, and the dirt around the homes foundation. This is also where they will nest. Earwigs reproduce in large numbers and pretty quickly can establish a very large colony.
If the infestation of Earwigs is mild or indoors, a chemical called Esfenvalerate is usually what works and is effective. It will be mixed with water, then sprayed. If you do this job yourself, make sure to spray the foundation, inside and out, and treat openings like doors, windows, vents and pipes.
If you notice Earwigs in the kitchen cabinets, traps may be more effective. Traps are plastic and you can bait them with almost any food. The insect would enter through the holes, but not be able to leave. These types of traps also work well in gardens with fruit and vegetables. Cheap Exterminators Gilbert AZ
Contact Lady Bug Pest Control Specialists. We offer Free Home Inspection for Termites, Eco-Friendly Pest Control, Home Seal Service, Bed Bug Eco-Heat, and Rodent Control. We perform Complete Home Inspections. Lady Bug also will do a free termite inspection if you already are under contract with another company and take over your existing termite warranty policy. Please feel free to contact Lady Bug Pest Control Specialists to answer any of your pest control questions or for a FREE Inspection. 480-833-1111.

Free consultation