Tips to Keep the Spider Away, the Natural Way!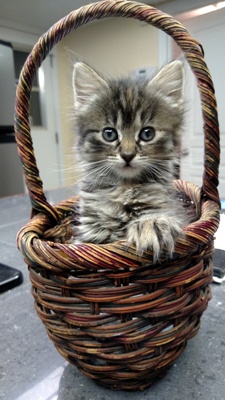 Spiders are everywhere and there isn't much we can do about that. The are a wonderful pest control in the garden, but who wants these creepy things in the house! Here are a couple all natural tips to try at home!
Chestnuts
Find Horse Chestnuts. These have been known to help drive spiders away. Just place a few on the windowsills or along the baseboards. They last quite a long time before going bad, so this is a bonus!
Remove Dust
Spider loves dusty areas…….this is an ideal place to build their webs. Keep the home clean and tidy---this makes your house uninviting to pests! Dust regularly and vacuum.
Organize the House
Spiders love dark and cluttered spaces. So start your spring cleaning! Stack and organize, seal storage areas, dust, and vacuum. Take recycling out often and get rid of empty boxes. They love making their homes in piles of boxes, plywood and firewood.
Take Care of Landscaping Eco Friendly Pest Control AZ Phx
Keep the outside of the home free of leaves, grass clippings, wood piles, or anything else that these insects can hideout in! Keep the bushes pruned back and the weeds trimmed up. IF you keep the lawn tidy, they are much less likely to keep traveling towards the home.
Don't Let Them In
The best way to keep them out of the house is by not letting them in, in the first place! Keep the home sealed properly—this will prevent pests from building a home, in your home. Check the door openings and windowsills---no space is to tiny for them to get through. Apply caulk and weather stripping to any crack and opening. Eco Friendly Pest Control AZ Phx
Contact Lady Bug Pest Control Specialists. We offer Free Home Inspection for Termites, Eco-Friendly Pest Control, Home Seal Service, Bed Bug Eco-Heat, and Rodent Control. We perform Complete Home Inspections. Lady Bug also will do a free termite inspection if you already are under contract with another company and take over your existing termite warranty policy. Please feel free to contact Lady Bug Pest Control Specialists to answer any of your pest control questions or for a FREE Inspection. 480-833-1111.

Free consultation