Worried About Fleas? Signs They Might Be A Problem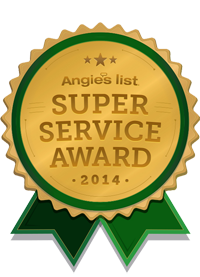 There are several things to look for, when it comes to flea activity. One of the most common is pets that keep scratching and want to groom themselves. They do this because the flea is feeding on the pet's blood. Not only can fleas bother pets, but people can also experience bites! They will itch on you, too. Flea dirt (adult flea feces) is also a sign of flea activity. This dirt looks very similar to ground black pepper. Most of the time you will see flea feces in pet beds, carpet, rugs, or anywhere else wher the animal rests.
Most of the time, fleas will not be found in the homeowner's bedding. If a flea is found in the bed or in the bedding, its most likely only there because it was searching for a blood meal or it came off the animal, if the animal was also sleeping in that bed.
However, if the homeowner fails to wash and change the bedding for quite a long while, it is very possible for the immature stage of fleas to take up residence in the bed or bedding. But in most cases, the eggs, larvae and pupae live under the bed, or in the bedding of the household pet.
Treating fleas should be don't by a pest control professional, especially because the immature stages of fleas are very cryptic. Most of the time, over-the-counter products that say they can control fleas will not resolve the root cause of the infestation. The pest control company can do an inspection and locate any areas where the immature stages of the flea population is residing. Once the inspection is complete, the next step is coming up with a plan. Flea Pest Control Cave Creek AZ The plan should include:
*identifying the flea species that has become and is causing a problem
*Explaining the flea's life cycle
*Inspecting animals that the flea population is using for food. This will include pets, but also rodents that are living inside or outside the home, raccoons, or cats that may live in crawl spaces.
*Having homeowner contact their Veterinarian for advice and purchasing a flea control product that can be used on pets in the household.
*Bathing and grooming pets
*Vacuum that is strong enough to remove flea eggs, larvae, pupae and adult fleas.
*Frequently washing and drying pet bedding
*Treating areas with safe and effective flea control products where immature fleas might be found. Flea Pest Control Cave Creek AZ
Contact Lady Bug Pest Control Specialists. We offer Free Home Inspection for Termites, Eco-Friendly Pest Control, Home Seal Service, Bed Bug Eco-Heat, and Rodent Control. We perform Complete Home Inspections. Lady Bug also will do a free termite inspection if you already are under contract with another company and take over your existing termite warranty policy. Please feel free to contact Lady Bug Pest Control Specialists to answer any of your pest control questions or for a FREE Inspection. 480-833-1111.

Free consultation