Thought Your Holiday Guests Departed? Not Spiders.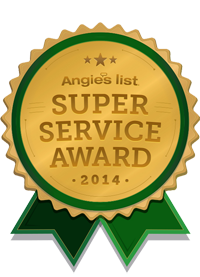 The holidays are quickly approaching, and just as fast as they arrive, they pass us by! The colder weather is coming and spiders are discovering again their favorite places to build webs, homes. Most spiders are just an annoyance, but the NPMA warns that the brown recluse and black widow spiders can be a health risk.
The Brown Recluse is known to inject poison with its bite, but it usually doesn't bite humans unless it feels threatened. The bits are painful and cause open sores. This spider measures in around a half inch with a dark brown violin mark on its back. They build their nests in warm, dry and dark environments like basements and closets.
Black widow spiders do not bite humans instinctively but when they do bite, the bite is extremely painful. The black widow can be recognized by a red hourglass shape under the abdomen. They spin their webs close to the ground and are found in woodpiles or any undisturbed area.
Most spiders are nuisance pests, but you do need to keep the more dangerous species from having access to your home. When you bring firewood indoors and its warm, having spider prevention is necessary. Here are some tips to help prevent contact with spiders: Fountain Hills Pest Control Service AZ
Keep clothes and shoes off the floor
Seal any cracks and crevices around the home
Vacuum and sweep away any webs in the home or around the home
Shake out any clothing that has been in the laundry basket before wearing it or washing it.
Keep the garage, attic and basement clean and clutter free
If a spider bites, contact your doctor for medical advice Fountain Hills Pest Control Service AZ
Contact Lady Bug Pest Control Specialists. We offer Free Home Inspection for Termites, Eco-Friendly Pest Control, Home Seal Service, Bed Bug Eco-Heat, and Rodent Control. We perform Complete Home Inspections. Lady Bug also will do a free termite inspection if you already are under contract with another company and take over your existing termite warranty policy. Please feel free to contact Lady Bug Pest Control Specialists to answer any of your pest control questions or for a FREE Inspection. 480-833-1111.

free consultation