Protecting Yourself From Mosquito's That Spread Ziko Virus
I am not sure there is any more annoying pest alive, than a mosquito. Controlling mosquitos is a must, not only to stop the itch and welts that their bite can cause, but also to control the diseases that moquitos can spread. Seems like the diseases they carry increase and change every year. In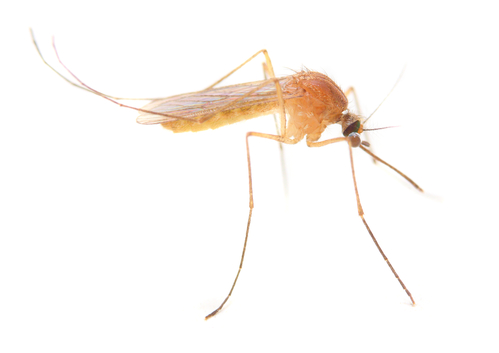 2015, the United States saw it's firs cause of Chikungunya Virus, and now in 2016, the first confirmed case of the Zika Virus was detected in the United States Virgin Islands.
Zika virus is transmitted to people when a person is bitten by an infected Aedes mosquito. The Zika virus is expanding very fast and symptoms of the virus are mild fever, skin rash, and pink eye. These symptoms can last anywhere from two days, up to 1 week.
There is no vaccine or treatment for those who experience the Zika Virus. In most cases, the virus is mild and will not require treatment. The CDC does recommend that if you develop a fever with a rash, joint pain, or red eyes to see a medical physician.
Zika Virus is dangerous for pregnant women. It can be spread from a pregnant women to the unborn baby. When this happens, it causes something called microcephaly, which is an underdeveloped head and brain. It also can cause other birth defects. Pregnant women should not travel anywhere where the Zika virus has been detected and also should take every precaution to keep from getting bit.
The Aedes mosquito is most active during the day, unlike the Culex species (which is most common in the US) that is more active from dusk to dawn. Mosquito Pest Control Phoenix AZ
The best way to prevent against being bit by a mosquito that carries the Zika Virus:
*wear clothes that cover the skin (long sleeves, long pants, shoes, and socks). Keep the clothing light in color, mosquitos are less attracted to light colored clothing.
*Use an EPA registered insect repellent.
*Protect those who sleep during the daytime (babies, young children, the sick and elderly)
*If the area you are in is open to the outdoors, a mosquito net should be used.
*If it is day/night, stay and sleep indoors and in an air-conditioned room. Mosquito Pest Control Phoenix AZ
Contact Lady Bug Pest Control Specialists. We offer Free Home Inspection for Termites, Eco-Friendly Pest Control, Home Seal Service, Bed Bug Eco-Heat, and Rodent Control. We perform Complete Home Inspections. Lady Bug also will do a free termite inspection if you already are under contract with another company and take over your existing termite warranty policy. Please feel free to contact Lady Bug Pest Control Specialists to answer any of your pest control questions or for a FREE Inspection. 480-833-1111.

Free consultation