Identifying Scorpions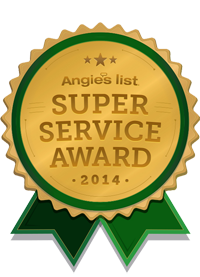 Contrary to popular belief, there are other species of Scorpions in Arizona, besides the Arizona Bark Scorpion. Most likely when you come across a scorpion in your home or yard, it is an Arizona Bark---they are light yellow in color and are smaller, around 2 -3 inches in length. Yes, that is the most common species found, but check out some of the other types you may come across.
The Arizona Giant Hairy Scorpion, Hadrurus Arizonensis, is the largest scorpion found in the United States. And just like their name says, they are hairy. Their metasoma and pedipals are covered in setae, which is hair. There is no other scorpion that has so much setae on its appendages. The pedipalps and metasoma are neither robust or slender, the dorsal surface of the scorpion is dark and it's appendages are yellow and can even appear greenish in color because of fluorescence.
This Arizona Giant Hairy Scorpion digs deep holes or burrows and also will live under objects. In Arizona, these scorpions can be found in the Saguaro Forest. Pest Control Company Mesa AZ
What you need to know about them: they can be more than 4 inches long. Sometimes they are referred to as the Giant Desert Hairy Scorpion. Their diet consists of small lizards, other scorpions, spiders, centipedes and other insects. When they burrow, they are looking for water.
If you are like me, the thought of coming across a scorpion on any kind is enough for me to set the house on fire. Before doing that, make sure to call your local Pest Control company to come out and help you rid your property of scorpions! Pest Control Company Mesa AZ
Contact Lady Bug Pest Control Specialists. We offer Free Home Inspection for Termites, Eco-Friendly Pest Control, Home Seal Service, Bed Bug Eco-Heat, and Rodent Control. We perform Complete Home Inspections. Lady Bug also will do a free termite inspection if you already are under contract with another company and take over your existing termite warranty policy. Please feel free to contact Lady Bug Pest Control Specialists to answer any of your pest control questions or for a FREE Inspection. 480-833-1111.

Free consultation