Stink Bugs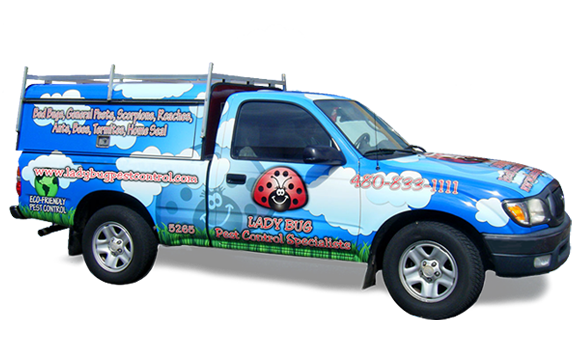 Stink bugs belong to the Hemiptera family. Their mouths have a piercing sucking part and then straight antennae. Almost all stink bugs have a shield shape. Most are plant feeders and even some can be predatory.
An adult brown marmorated stink bug is around 12 to 17 mm long. It's body is nearly as wide as it is long. The adults are brown in color, the bands on the antennae are lighter and then the bands on the front wings are darker.
The immature bug, nymph, is yellow and red and has red eyes. As it grows, the yellow will lighten to an off-white.
Like most stink bugs, the brown marmorated loves fruits and vegetables. You can find them feeding on apples, peaches, blackberries, tomatoes, corn, lima beans, soybeans, and peppers! The pest will pierce the skin of the fruit, and it is don't eating, it leaves. When the fruit grows it will develop a scar that looks like the face of a cat. Pest Control Near Me Phoenix AZ
This pest can also be a huge "pest" in homes. They appear in late summer in he home, looking for a sheltered area to spend the winter. They come in through cracks and other openings. They can hide inside the walls, attic, or crawl space. When spring arrives, the stink bug will become active. When they start to move around, this is when they are noticed in the living space.
When the stink bug is in the home, it most likely will be found on walls and windows, looking for a way out. The size and also unpleasant odor they produce makes them a very unwelcome pest in the home! Pest Control Near Me Phoenix AZ
Contact Lady Bug Pest Control Specialists. We offer Free Home Inspection for Termites, Eco-Friendly Pest Control, Home Seal Service, Bed Bug Eco-Heat, and Rodent Control. We perform Complete Home Inspections. Lady Bug also will do a free termite inspection if you already are under contract with another company and take over your existing termite warranty policy. Please feel free to contact Lady Bug Pest Control Specialists to answer any of your pest control questions or for a FREE Inspection. 480-833-1111.

Free consultation