Pantry Pests 101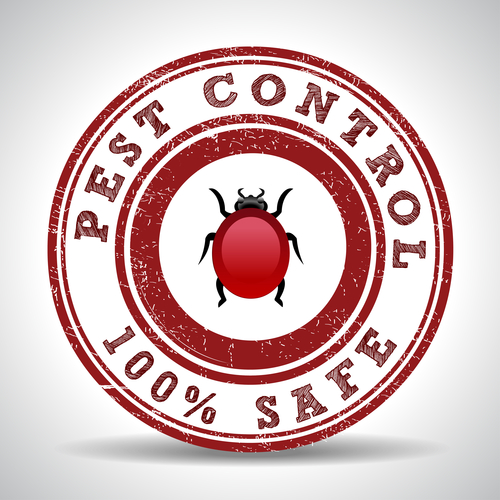 During the holidays, friends and families travel across the country to gather in the kitchen to make their favorite treats. Nothing can ruin a day faster than opening up a bag of flour only to find it has been taken over by pantry pests!
Pests like this tend to gather around food that is stored in pantries and cupboards. Foods like grains, dry cereals, spices, candies and chocolate. They multiply quickly, which makes a small infestation get out of control quickly. Keeping them out of the pantry in the first place is vital if you want to preserve your kitchen ingredients and holiday memories! Here is a guide to help you identify and prevent these common pantry pests.
Merchant Grain Beetles
Found throughout the United States
Found year-round in pantries, food processing areas and warehouses where food can quickly become a buffet. They prefer cereals, cake mixes, macaroni, cookies and chocolate over grains!
They can quickly take over food products and contaminate them. Because of their shape they can crawl into packaging where they eat, live and reproduce.
Prevention Tip: add one bay leaf to canisters and packages of dry goods-the herb's pungent scent repels many pests. Pest Control in Phoenix Arizona
Indian Meal Moths
Found throughout the United States
Attracted to light and any area where food is stored. They prefer dried fruits and vegetables, grains, seeds, nuts, chocolate, candies, pet food and powdered milk
They can infest available food sources and make then unfit for future use
Prevention Tip: Store food in thick plastic or glass containers with airtight lids. Pest Control in Phoenix Arizona
Contact Lady Bug Pest Control Specialists. We offer Free Home Inspection for Termites, Eco-Friendly Pest Control, Home Seal Service, Bed Bug Eco-Heat, and Rodent Control. We perform Complete Home Inspections. Lady Bug also will do a free termite inspection if you already are under contract with another company and take over your existing termite warranty policy. Please feel free to contact Lady Bug Pest Control Specialists to answer any of your pest control questions or for a FREE Inspection. 480-833-1111.

free consultation