| | |
| --- | --- |
| Reasons You Need Pest Control Year Round | |
Your home is still in danger of being invaded by unwanted pests even during the coldest months of the year. A warm day and some rain is a formula for infestation. Pests that live inside the walls of your home are not affected by the cold temperatures outdoors. Termites, carpenter ants, bed bugs, cockroaches, earwigs, and many other insects can thrive indoors as the weather is always pleasant inside. Rodents can find their way into your home if all entry points are not sealed off. We look for openings and evidence of rodents.
If left untreated, spider webs, insect egg cases and scorpions ( thrive in 76 degrees ) can accumulate and create even more problems when they try to infest your home in the spring. You should have at least one thorough winter service performed every year. We perform an inspection of your home inside to ensure no pest related issues are present and identify any conditions that might increase risk for future pest problems.
We treat entry points like doors, windows, and weep holes, to provide lasting protection and ready your home for the emergence of pests in Spring. We also use different products in the winter, such as granules on the exterior to reduce the possibility of tolerance & resistance to our products later. We remove spider webs, egg cases, wasp nests, remove old roach bait, and dust wall voids. It is important to perform a comprehensive winter pest control treatment to ensure your home is protected year-round.
Integrated Pest Management (IPM) approach to controlling pest issues on a year round basis. Inspection and monitoring to identify a pest before it has time to infest, recognition of findings that may cause the infestation if not taken care of. Most importantly of all – it is consistent pest management – don't skip service in the winter because you don't think your seeing anything – PESTS are still there, just waiting for the barriers to break down. If you choose to skip the winter months to save money – there is no savings - just more activity in the warmer months.
Lady Bug Locations: Lady Bug Eco-Friendly Pest Control provides service Valley Wide including Mesa, Tempe, Scottsdale, Paradise Valley, Phoenix, Cave Creek, Care Free, Fountain Hills, Gilbert, Chandler, Queen Creek, San Tan, Sun City, Peoria, Buckeye, Avondale, Good Year, Glendale, Surprise, Apache Junction, Gold Canyon, Anthem, Ahwatukee, and El Mirage.
Contact Lady Bug Pest Control Specialists for a Free Home Inspection for Termites, Eco-Friendly Pest Control, Home Seal Service, Bed Bug Eco-Heat, and Rodent Control. We perform Complete Home Inspections. Lady Bug also will do a free inspection if you already are under contract with another company and take over your existing termite warranty policy. Please feel free to contact Lady Bug Pest Control Specialists to answer any of your pest control questions or for a FREE Inspection. 480-833-1111.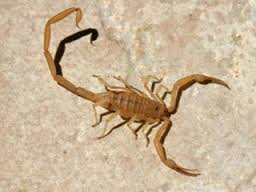 Free Home Inspections