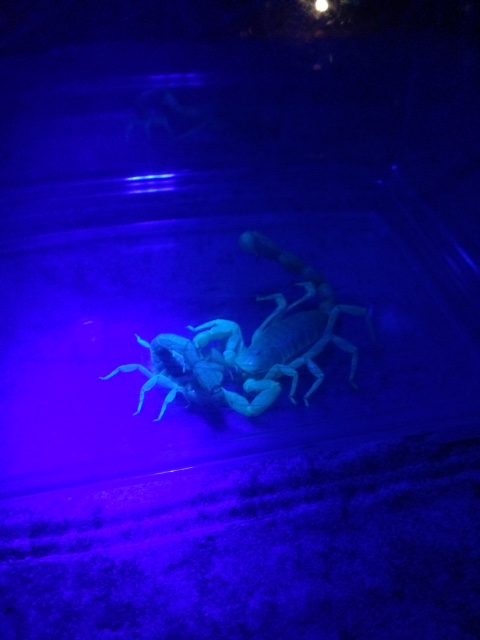 Steps to pest-proof your home
1. Tightly seal all entry points: gaps in siding, door and window screens, and around pipes. Rodents, scorpions and cockroaches can enter your home through tiny gaps. Rats can squeeze through quarter-sized openings, and mice can fit through dime-sized holes.
2. Trim branches, plants and bushes: Vegetation near a home can serve as a natural pathway indoors for pests.
3. Inspect firewood: Some ant and cockroach species nest in firewood, so be sure to store it on a raised platform away from your home and inspect it before bringing it inside.
4. Keep mulch away from your home: Pests such as cockroaches are attracted to moisture-rich habitats, including mulch. Store mulch and firewood at least two feet away from your home.
5. Practice good sanitation: Keep counters and dishes clean, and don't forget to tightly seal leftovers and rinse recyclable containers prior to storing. Empty garbage bins and vacuum or sweep frequently.
Rodent Proof Tips
Keep bushes, trees, and other plants trimmed so you can see the base of the plant.
Ground covers should be kept low to the ground.
Thin out dense cactus.
Don't allow a bunch of trees, plants and cacti to grow in tight groups.
Enclosed areas-make sure storage room doors, bird eaves, ventilation screens and exhaust fan covers fit tight and are attached well in enclosed areas, since a pack rat can fit through half-inch holes.
Keep carport, garages, and patio areas free of stored items to eliminate hiding places
If there have been rodent in your car engine compartment, have that area steam cleaned to eliminate the odor and leave your hood open at night with a yellow light focused on that area to help eliminate them
Store fire wood at least a foot off the ground and two feet away from a wall
Professional Help - Eco-Friendly
Lady Bug Pest Control Specialists provides an organic pest control program that controls common pests such as ants, spiders, roaches, ticks, crickets and scorpions. We also offer termite control, Rodent Control, Home Seals and Bed Bug Eco-Heat treatments. We service the interior and exterior, utilizing Eco-Friendly materials. With Lady Bug you get a thorough service, with safer and more effective control.
We use a variety of environmentally responsible products to control pest activity. The ECO line of products we use are all EPA approved and are made from clove oil, guava fruit, rosemary and other organic products and naturally occurring materials. They are very effective against pests when injected into the cracks and crevices at the source of where pests live and breed, yet it is inaccessible to people and pets.
Lady Bug Locations: Lady Bug Eco-Friendly Pest Control provides service Valley Wide including Mesa, Tempe, Scottsdale, Paradise Valley, Phoenix, Cave Creek, Care Free, Fountain Hills, Gilbert, Chandler, Queen Creek, San Tan, Sun City, Peoria, Buckeye, Avondale, Good Year, Glendale, Surprise, Apache Junction, Gold Canyon, Anthem, Ahwatukee, and El Mirage.
Contact Lady Bug Pest Control Specialists for a Free Home Inspection for Termites, Eco-Friendly Pest Control, Home Seal Service, Bed Bug Eco-Heat, and Rodent Control. We perform Complete Home Inspections. Lady Bug also will do a free inspection if you already are under contract with another company and take over your existing termite warranty policy. Please feel free to contact Lady Bug Pest Control Specialists to answer any of your pest control questions or for a FREE Inspection. 480-833-1111.

Free Home Seal Estimates