House Mice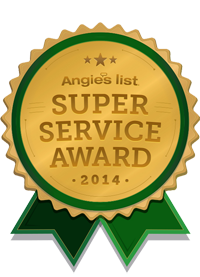 House mice have a body covered in short hair that is light brown or gray, and their bellies are lighter. The ears and tail also have hair, although not as much as their body. The adult mice weight around 12 to 30 grams and can grow to 20 cm from the nose to the tip of the tail. Their feces are rod-shaped and will be pointed at both ends.
Now that you know what they look like, you may wonder……How did I get House Mice in my house to begin with? They can get into dime-size cracks to gain entry into any home. They want shelter indoors to escape weather or predators (snakes and coyotes) and also to find food. A cluttered attic or basement is a great hiding place for these pests to build nests and start to reproduce. They will feast on dirty dishes and unsealed pantry items for food. If there is a wall void or void under cabinets, this is also a likely place for a mouse to live. Phoenix AZ Pest Control Company
Because a house mouse can thrive in a wide range of conditions, and they are secretive and cautious, they are hard to control. They rarely bite but their presence can be harmful to any human's health. The droppings and urine can contaminate food and if the population is not controlled, house mice can cause contamination problems in places where they decide to nest. Some diseases that can be transmitted by a house mouse include lymphocytic choriomeningitis and food poisoning.
If you have a mouse problem, it will most likely require the use of Integrated Pest Management Program. The first thing any pest control company will want to do is identify the mouse pest and develop a treatment plan that is effective and that will work for the species that is causing the problem. Phoenix AZ Pest Control Company
Contact Lady Bug Pest Control Specialists. We offer Free Home Inspection for Termites, Eco-Friendly Pest Control, Home Seal Service, Bed Bug Eco-Heat, and Rodent Control. We perform Complete Home Inspections. Lady Bug also will do a free termite inspection if you already are under contract with another company and take over your existing termite warranty policy. Please feel free to contact Lady Bug Pest Control Specialists to answer any of your pest control questions or for a FREE Inspection. 480-833-1111.

free consultation