Spiders in Garage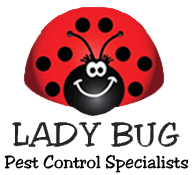 Garages are a must for most homeowners. But spiders living in them? Not so much! A garage is a favorite hiding space for spiders---they are dark and most often cluttered. There are really only 2 spiders in North America that are dangerous to humans; the brown recluse and black widow. Most other spiders are harmless and are beneficial to reduce inspect population. But if you aren't crazy about spiders living so close to your home and you want them to find a different home, try these steps to help eliminate them and discourage them from coming back.
Step 1
Eliminate the clutter. Spiders love dark, secluded areas. A garage full of boxes and other items will give them so many places to go. If firewood is kept in the garage, you need to move it outdoors away from the home. Take items that are stored in boxes and put them in plastic totes with tight lids. Sweep or vacuum up dust and debris often. Get rid of any spider webs or egg sacs if they are found. Phoenix Spider Pest Control AZ
Step 2
Get rid of insects in the garage. Spiders thrive on insects. So, fewer food options in the garage means fewer spiders living there. Couple options to help get rid of insects: flypaper and outdoor lights turned off.
Step 3
Keep the garage door and windows shut as much as possible. Make sure the windows have tight fitted screens. Keep the garage door down unless you are entering and exiting the garage. Phoenix Spider Pest Control AZ
Contact Lady Bug Pest Control Specialists. We offer Free Home Inspection for Termites, Eco-Friendly Pest Control, Home Seal Service, Bed Bug Eco-Heat, and Rodent Control. We perform Complete Home Inspections. Lady Bug also will do a free termite inspection if you already are under contract with another company and take over your existing termite warranty policy. Please feel free to contact Lady Bug Pest Control Specialists to answer any of your pest control questions or for a FREE Inspection. 480-833-1111.

Free consultation