Spider Control for Homeowners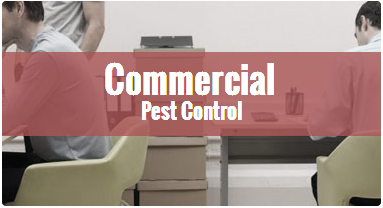 One of the top ranked phobias in America is fear of spiders. Whether that is an evolutionary trigger or the result of Hollywood horror films, spiders just have a bad reputation. They appear creepy, crawly and venomous pests to most people.
But ALL spiders aren't bad. Actually, they provide a form of natural pest control by catching insects in their webs! But, just because of that, doesn't mean they should have an open invitation into your home. A spider infestation can cause major havoc; contamination of food in kitchens or pantries or possible health risks for family members. Taking action to prevent spiders in the home will go a long way in avoiding an infestation.
Keep Garages, Attics and Basements Clutter-free and Clean!
Most spiders love a secluded, undisturbed area to make their home. An attic or basement that has gone unused or not cleaned out is just what they are looking for. Avoid leaving clothing and shoes on the floor, consider instead, storing them in plastic containers. It's also best to shake out all clothing that has been in any storage bin or hamper before wearing!
Seal Cracks or Crevices Around the Home Phx AZ Pest Control
Spiders can find access into homes through damaged window screens or cracks in the siding. Inspecting the outside of your home during the season change is recommended.
Inspect items before bringing them indoors
Packages are often left outside when you aren't home, and groceries can be set on the driveway while unloading. This is a great opportunity for spiders or other pests to crawl onto bags or boxes and be carried inside. Inspect anything before bringing it into the house. Phx AZ Pest Control
​​​​​​​Contact Lady Bug Pest Control Specialists. We offer Free Home Inspection for Termites, Eco-Friendly Pest Control, Home Seal Service, Bed Bug Eco-Heat, and Rodent Control. We perform Complete Home Inspections. Lady Bug also will do a free termite inspection if you already are under contract with another company and take over your existing termite warranty policy. Please feel free to contact Lady Bug Pest Control Specialists to answer any of your pest control questions or for a FREE Inspection. 480-833-1111.

free consultation