With the high volume of pests in our warm climate, there may be specific situations that you will need professional advice. are a very durable pest - and quite scary to have in your home, especially if you have children. We offer home Seal Services to minimize access for Scorpions to enter your home. Regular Monthly Pest Control with Lady Bug Eco-Friendly Pest Control, combined with a Home Seal Service can eliminate most scorpion activity from your home. Lady Bug has photos and complete pest identification information on our website. We have been recognized as experts in general pest control, particularly with our success in controlling scorpions.
Lady Bug provides Eco-Friendly service by using a natural material inside your home. We inject the material in the cracks and crevices where pests hide, yet it is inaccessible to children and pets, making it completely safe. We treat your home and yard using baits and other Eco-Friendly products to create barriers around your home and property. We also treat pests where they live and breed, which provides you with the best level of control while products that are National Organic Compliant.
One of the products we use on the inside is called Diatomaceous Earth. Diatomaceous Earth, once refined, resembles talcum powder. It is made from one-cell plant organisms that are found on the bottom of large bodies of water. It acts as a desiccant on pests (it cuts them up and dries them out). It's a fantastic way have control without chemicals in your home.
Tips if you encounter poisonous pests such as scorpions or black widows:
Get medical attention or call poison control at 1-800-362-0101 immediately.
DO NOT WAIT, ESPECIALLY IF YOU EXPERIENCE DIFFICULTY BREATHING.
Minimize debris in yard and wear gloves to protect yourself from pest bites.
Reduce landscape conditions such as railroad ties, river rock, vines and debris.
Get your house sealed to reduce up to 80% of pest entryways.
Have regular pest control to minimize the poisonous and general pest population.
Seal cracks around your home to prevent pest entry and minimize door gaps.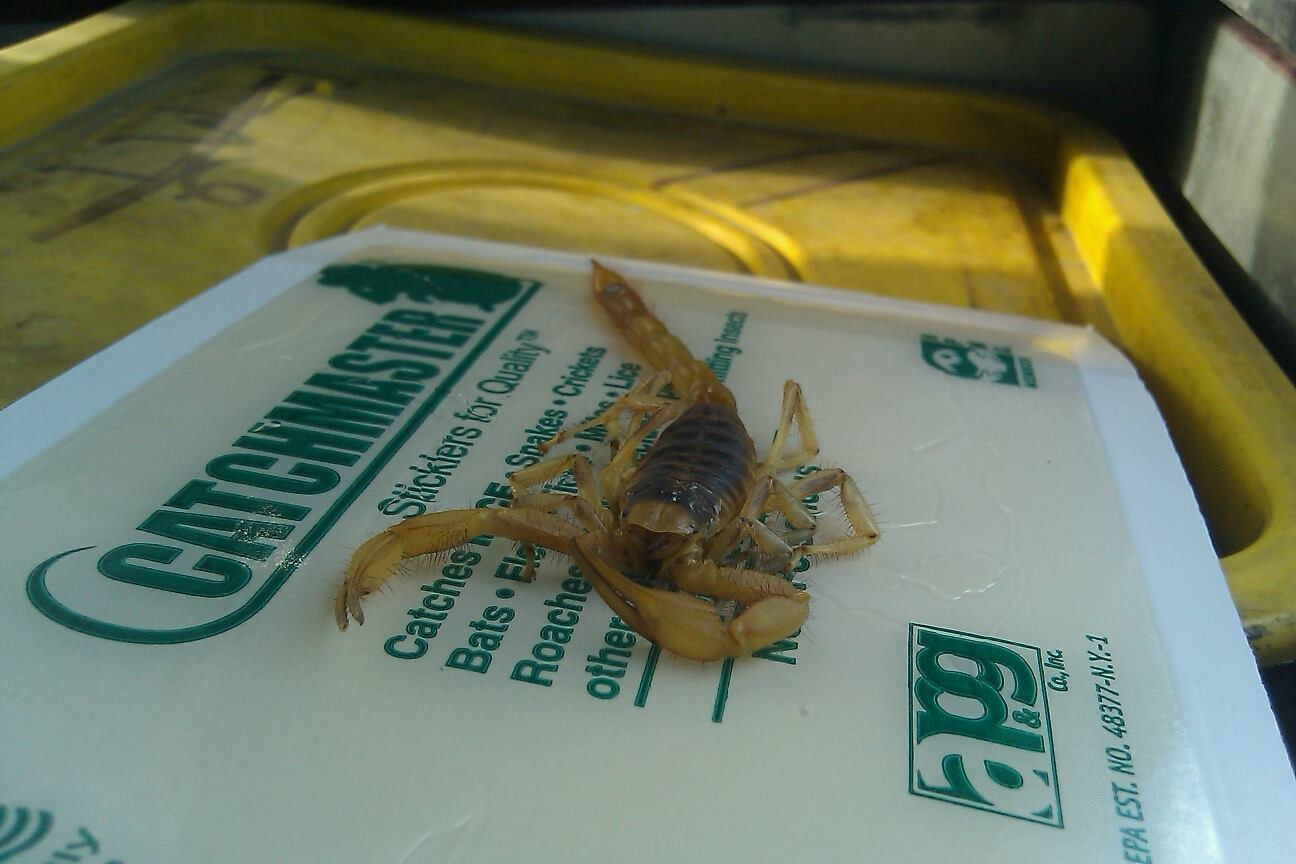 Lady Bug Eco-Friendly Pest Control provides service Valley Wide including Mesa, Tempe, Scottsdale, Paradise Valley, Phoenix, Cave Creek, Care Free, Fountain Hills, Gilbert, Chandler, Queen Creek, San Tan, Sun City, Peoria, Buckeye, Avondale, Good Year, Glendale, Surprise, Apache Junction, Gold Canyon, Anthem, Ahwatukee, and El Mirage.
Contact Lady Bug Pest Control Specialists for a Free Home Inspection for Termites, Eco-Friendly Pest Control, Home Seal Service, Bed Bug Eco-Heat, and Rodent Control. We perform Complete Home Inspections. Lady Bug also will do a free inspection if you already are under contract with another company and take over your existing termite warranty policy. Please feel free to contact Lady Bug Pest Control Specialists to answer any of your pest control questions or for a FREE Inspection. 480-833-1111.

Free Home Seal Estimates