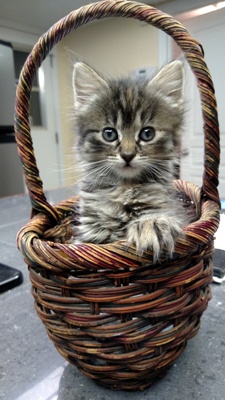 Like many of you, we are concerned about eliminating dangerous toxins and unfriendly pest control chemicals from our homes and our businesses, where they endanger family members, especially children and pets.
Lady Bug Pest Control Specialists provides an organic, natural, green, health-based approach to Pest Control. With people having so many adverse reactions to chemicals these days, we wanted to make you aware that we offer this type of alternative service.
PESTICIDE RISKS YOU AND YOUR CLIENTS CAN AVOID WITH LADY BUG

ADHD Risk May Be Tied to Pesticide Exposure Before Birth - MSN.COM.

Exposure to pesticides over a lifetime can have adverse effects on your health and damage the endocrine system, the nervous system.

Dozens of studies have now shown that several classes of pesticides are associated with brain cancers and leukemia in children.

Pesticides Exposure Boosts Parkinson's Risk by 60%. Researchers From Duke University, Miami University and the UDAL Parkinson's Disease Research Center, have found that people exposed to pesticides were substantially more likely to develop Parkinson's Disease.
People Friendly and Earth Smart Treatments
Lady Bug provides an ECO - FRIENDLY pest control program that eliminates common pests such as: Ants, Spiders, Roaches, Crickets, Fleas, Ticks and small Rodents with ease. We also offer Termite and Bed Bug control as well as Bee and Wasp elimination.
Lady Bug is National Organic Program Compliant. The ECO products we use are all EPA approved or FDA approved ( edible ). They are made from clove oil, guava fruit, rosemary and other organic products and naturally occurring materials. Lady Bug has created a unique inside protocol of injecting our dry products into cracks and crevices in each room at the source where pests live and breed. Consequently, our products are placed in areas that are inaccessible to residents and their pets.
Special Benefits Protect Homes and Businesses
With Lady Bug, there are no contracts. We will exceed your service expectations and like thousands of other satisfied customers, you'll elect to continue service with our company. We guarantee our service so if you need any in between services when you have us come monthly, it is free.
Call Lady Bug today to maintain the safety and integrity of your beautiful living and business spaces, naturally.
We use a variety of environmentally responsible products to control pest activity. The ECO line of products we use are all EPA approved and are made from clove oil, guava fruit, rosemary and other organic products and naturally occurring materials. They are very effective against pests when injected into the cracks and crevices at the source of where pests live and breed, yet it is inaccessible to people and pets.
Lady Bug Locations: Lady Bug Eco-Friendly Pest Control provides service Valley Wide including Mesa, Tempe, Scottsdale, Paradise Valley, Phoenix, Cave Creek, Care Free, Fountain Hills, Gilbert, Chandler, Queen Creek, San Tan, Sun City, Peoria, Buckeye, Avondale, Good Year, Glendale, Surprise, Apache Junction, Gold Canyon, Anthem, Ahwatukee, and El Mirage.
Risks with pesticides Mesa, AZ
Contact Lady Bug Pest Control Specialists for a Free Home Inspection for Termites, Eco-Friendly Pest Control, Home Seal Service, Bed Bug Eco-Heat, and Rodent Control. We perform Complete Home Inspections. Please feel free to contact Lady Bug Pest Control Specialists to answer any of your pest control questions or for a FREE Inspection. 480-833-1111.

Free Home Inspections

Free Home Inspections