A Close Look At A Black Widow Spider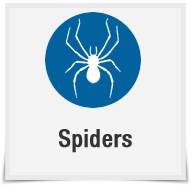 Just about a week ago, I was cleaning around the BBQ grill, and pulled it away from the wall……and then jumped about 100 feet in the air! Hanging onto my grill cover was a Black Widow Spider, about the size of a ½ Dollar coin! I may have ran screaming to find my husband.
The female black widow is considered to be the most venomous spider in the United States, actually in North America! Her venom is 15 times more toxic then the venom of the prairie rattlesnake! The females are the ones who are dangerous to humans---whereas the males and juveniles are harmless. On occasion, the female black widow will even kill and eat the male after mating has taken place.
Identifying a Black Widow Spider:
*The females are around .5 inch long to 1.5 inches long, when the legs are spread.
*The males are about ½ the size of what the females are; their bodies are smaller but their legs are longer.
*Both male and female black widows have shiny, globular abdomens that are mostly black, occasionally brown. Spider Pest Control Cave Creek AZ
*The females have a reddish hourglass shape on the under part of their abdomens—in some of the species of females, they will have several red spots and two crosswise bars on the underbelly.
*The males usually have a yellow and red band, and spots on their backs—but both male and female will have this during their immature stage.
*Spiderlings that have just hatched are mostly white or yellow-white, and slowly get black and different mounts of red and white, with each molt.
*Juveniles of both male and female will look like the male and are harmless to humans. Spider Pest Control Cave Creek AZ
Contact Lady Bug Pest Control Specialists. We offer Free Home Inspection for Termites, Eco-Friendly Pest Control, Home Seal Service, Bed Bug Eco-Heat, and Rodent Control. We perform Complete Home Inspections. Lady Bug also will do a free termite inspection if you already are under contract with another company and take over your existing termite warranty policy. Please feel free to contact Lady Bug Pest Control Specialists to answer any of your pest control questions or for a FREE Inspection. 480-833-1111.

Free consultation