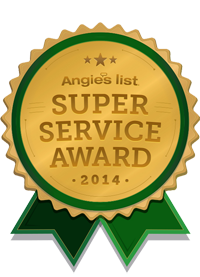 Whenever humans store food for later use, whether it is in a silo on the farm, a food processing plant, a food storage warehouse, a grocery store, or in the pantry or kitchen in a home, various pests can invade the food and render some of it inedible. Most of these pests will be insects, and the entire group can be referred to as the Stored Food Products Pests. They not only eat and destroy food directly but they also contaminate a great deal more with their excrement, their webbing, and caste larval skins. Some are even capable of transmitting diseases to humans and our domestic animals. We also know that rodents are another serious threat to our stored foods.
In many less-developed nations of the world, countries often referred to as "Third World Nations", annual post-harvest losses due to stored products pests (insects, rodents, and micro-organisms combined) have been as high as forty to fifty percent. That is half of the food grown for human consumption destroyed before people even have a chance to eat it. In North America this figure is closer to only ten percent, and because of our very stringent standards on food quality we may even discard a great deal of food that would readily be eaten in these other hungry countries. Sadly, we have so much food in the U.S. That it is routinely thrown away even when it is in perfectly good condition, or used in entertainment events and destroyed in the process.

Perhaps the most basic statement that can be made about stored food products pests is that, as a group, over ninety percent of them are insects and nearly all of these are either beetles or moths. Well over one hundred species of destructive stored food pests have been identified and given names. The whole subject of stored food pests is a complicated one. The problems caused by these pests are sometimes perplexing because of the large numbers of different species involved and the peculiarities of their life cycles, habits, and their habitats. Most of the beetles are extremely small, making identification more difficult.
In general the variety of stored food pests can be broken down as follows:
Moths - Indian Meal Moth is the most important. Large Beetles - the Yellow Mealworm and The Cadelle. Small Beetles - Drugstore and Cigarette beetles, Saw-toothed and Merchant Grain beetles, Flat and Rusty Grain borers, Lesser Grain Borer, Confused and Red Flour beetles, Hide and Larder beetles, Carpet beetles, the Warehouse beetle, the Khapra beetle, spider beetles and dried fruit beetles. Weevils - Rice and Granary weevils Miscellaneous pests – flies and mites.
At Lady Bug we use a variety of environmentally responsible products to control pest activity. The ECO line of products we use are all EPA approved and are made from clove oil, guava fruit, rosemary and other organic products and naturally occurring materials. They are very effective against pests when injected into the cracks and crevices at the source of where pests live and breed, yet it is inaccessible to people and pets.
Stored Food Pests Mesa, AZ
Contact Lady Bug Pest Control Specialists for a Free Home Inspection for Termites, Eco-Friendly Pest Control, Home Seal Service, Bed Bug Eco-Heat, and Rodent Control. We perform Complete Home Inspections at no charge. Please feel free to contact Lady Bug Pest Control Specialists to answer any questions or for a FREE Inspection. 480-833-1111.

Free Home Inspections