Wasps, Hornets, And Yellow Jackets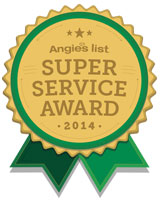 The Valley is filled with all sorts of pests, especially wasps, hornets, and yellow jackets. Identifying them can be tricky, but here is some information to help guide you to the right species!
The Cicada Killer Wasp
One of the world's largest---while they are not a huge threat to humans, they make a big ol' mess in the yards. Typically found more in the mountain areas in Arizona, they have been known to still appear in the Valley. Usually around June and July you will begin to see the effects of these Cicada Wasps. They dig up the yard, you guessed it…..hunting for Cicadas! Usually this only happens for around three to four weeks…..until the next year rolls around. Really the only way to control them is to have your local pest control company treat the mounds that they dig up---this helps for any future generations.
The Yellow Jacket Wasp Pest Control Carefree AZ
Not the most common in the Valley---but one thing to know, they are highly aggressive. About as aggressive as the Africanized Honey Bee. When you get into their nest area, they are mean! And if you are having a picnic, expect them to show up trying to get on your meat or in your soda cans! Traps work well for picnicking, but the best control is nest eradication.
The Bald-Faced Hornet
Also like the Yellow Jacket in that it is not to common within the Verde Valley. Although they are not common, they are very aggressive. They have a black body, with a white face. Their nests look just like what you would see on a TV Cartoon---the shape of a football. If you happen to see a nest on your property, it is best to call a professional. The typical garden hose treatment will only lead to you running as fast as you can away from them. Wasp Pest Control Carefree AZ
Contact Lady Bug Pest Control Specialists. We offer Free Home Inspection for Termites, Eco-Friendly Pest Control, Home Seal Service, Bed Bug Eco-Heat, and Rodent Control. We perform Complete Home Inspections. Lady Bug also will do a free termite inspection if you already are under contract with another company and take over your existing termite warranty policy. Please feel free to contact Lady Bug Pest Control Specialists to answer any of your pest control questions or for a FREE Inspection. 480-833-1111.

Free consultation