Do You Have A Wasp Infestation?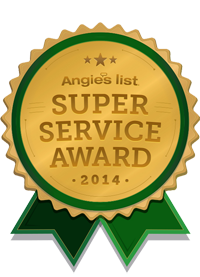 Wasps can become a big problem, fast! They are so good at hiding their nest, and even being extremely protective of their area in some cases.
Have you been seeing a good number of wasps around lately? Maybe in the same area? Chances are, you may have a wasp infestation.
A wasp infestation, whether that be indoors or outdoors, is best left handled by a professional pest management company. You will want someone with experience, and the right equipment and products to safely resolve all the concerns you may have.
Wasps can get inside homes through openings that, well, lead into your home. The best way to prevent this from happening is by sealing the openings. The next thing to address is why they come in.
A wasp may come inside because it is looking for a food source, a place for a nest, a protected area to overwinter (hibernate) or it was an accident. Wasp Pest Control Phoenix AZ
If one or more wasp's nests are built inside the home or anywhere near an opening that leads inside the house, they will be in your home. Wasps like to build nests around windows or a damaged screen that maybe was left outside the window……sometimes they even will construct their homes in wall voids and attic spaces. Because of that, a wasp getting inside the home will become more frequent. If a homeowner happens to see wasps going into and out of a void and also in the house, that likely how they are getting in.
Wasps will also want an area that is protected……especially an interior space they can use to overwinter. A lot of species of wasps have a lifecycle that depends on a fertile queen from the colony being able to find a protected area in which she can survive through the winter. Once a female wasp finds a good space and settles in, you usually will not see them flying around. Wasp Pest Control Phoenix AZ
Contact Lady Bug Pest Control Specialists. We offer Free Home Inspection for Termites, Eco-Friendly Pest Control, Home Seal Service, Bed Bug Eco-Heat, and Rodent Control. We perform Complete Home Inspections. Lady Bug also will do a free termite inspection if you already are under contract with another company and take over your existing termite warranty policy. Please feel free to contact Lady Bug Pest Control Specialists to answer any of your pest control questions or for a FREE Inspection. 480-833-1111.

Free consultation